Energy and power technology is science put together for the use of energy. According to Energy.gov, demand for renewable energy is in demand.
Subsequently, nearly 1 in every three homes had a smart meter (i.e, energy technology) as of 2011 by 2015 those numbers significantly doubled, according to Green Tech Media.
This is just one example of the positive impacts of energy and power technology. The following blog defines energy and technology and lists the advantages.
What Is Energy And Power Technology?
Many people want to know if energy and power technology is worth it? Energy and power technology is used to bridge the gap between electrical companies and the end-user.
For example, the Green Button Initiative is putting being put in place to give customers access to their own electricity through a smart meter.
Customers can understand how to use energy because of a cost-effective use grid.
As a cost-effective measure, power and energy technology drives the cost down for the consumer.
This is mainly beneficial to areas like the North Eastern United States with higher energy rates. The goal is to create operational efficiencies.
What Are The Advantages Of Energy And Power Technology?
The shift from traditional energy to creating energy and power technology that will protect the environment and help consumers save money.
The biggest advantage of creating enabled-energy technology.
The experts predict that 50 percent of households in the US that are lagging in energy efficiency are expected to move slower.
The opportunity is open for new technology for a "clean air" era. The other advantages of energy and power technology include:
transportation
storage
use of energy
nature
environment
The advantages of power technology reach into many sectors, but it's important for big energy brands, investors, and consumers to pit the time and effort into the growth and development of converting to eco-friendly products, services, and appliances.
International markets like China and the EU have increased their use of energy efficiency technology.
Price signals can also help customers move forward towards the digital transformation.
Thus, switching to energy and power technology has financial and time-saving advantages for the economy too.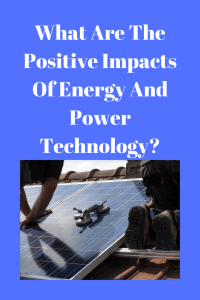 It's a great time to take advantage of the vast energy technology network. However, a push from the U.S.
Energy Department is helping the increase of creative technology for energy efficiency.
Researchers are exploring the advantages of energy and power every day and are coming up with many creative new finds in technology.
Globally, we can conserve and convert to s new source of energy that has proven advantages by introducing energy technology.
If each household had at least one energy enabled technology device in their home, it could reduce the average household carbon footprint by at least 36 percent.
Taking steps like replacing a traditional analog meter in a brilliant first step towards efficiency.
You're invited to contact your local energy department to learn more about the advantages of energy and power technology today!
Informational Resources:
Green Tech Media
https://www.greentechmedia.com/articles/read/one-third-of-u-s-homes-have-a-smart-meter#:~:targetText=Nearly%20one%20in%20every%20three,will%20nearly%20double%20by%202015.
Green Tech Media